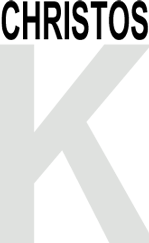 Contact info
Email
c.kontaroudis@gmail.com
Address
46b Diligianni St, Athens 14562, Greece
Telephone
+30 210 8018922
Mob
+30 6937099968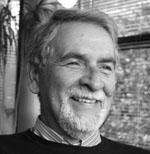 Architect - Town Planner
Christos Kontaroudis has been an Architect and Town Planner since 1968.
He has worked with five international consulting firms, in projects on a national scale on three continents. His extensive experience in Master Planning, Urban design, Development programs and housing schemes, dates from 1974 to date from the position of project manager. His area of experience covers the following countries: Saudi Arabia, Emirates, Iraq, Pakistan, Jordan, Egypt, Libya, Algeria, Morocco, and Greece.
Some of Christos' more notable education projects from 1968 to 1973 include the master plan of the new campus of the National Technical University of Athens, the design of the faculty of mining and metallurgical engineering building, the Master Plan of the University of Patras in Greece, and various designs of primary and secondary schools in Greece and Saudi Arabia.
His private office was involved with housing developments in Greece , Saudi Arabia, and Urban design in Jordan, as well as landscape designs on city-wide scale in Saudi Arabia, Morocco, Pakistan and Greece.
Painter
Membre associé de La Société des artistes français
Christos began to paint early in life. In his teen age he was a good draftsman and according to his professor suggestion chose to become architect. In 1962 he followed painting lessons from Kostis Iliadis, well known artist in Greece as well as in Paris the period of 1930 to 1933. In the faculty of Architecture of the Technical University of Athens he was educated free hand drawing and perspective by the professor Takis Marthas, and sculpture from the wide known Lazaros Lameras (1913-1998)
Christos paintings are inspired from natural, and metaphysical landscapes , expressions in everyday human social, economic and technological problems, as well in fears, hopes and emotions that human beings experience every moment of their life. His first international exhibition of his painting works, took place in 1975 Chicago USA and in 1976 in Vancouver, Canada (Habitat I), and was based in Kostantinos Doxiadis idea for the Future city for 2121 in Doxiadis' book "Entopia". Christos' paintings illustrate the evolution of human settlements from the pre-historic times through the industrial revolution towards the year 2121. He also illustrated the dwelling and city drawings for the "ideal city" of the future.